How to Share the Gospel with Young People
Also, seek the peace and prosperity of the city to which I have carried you into exile. Pray to the LORD for it, because if it prospers, you too will prosper. -Jeremiah 29:7

Then I saw another angel flying in midair, and he had the eternal gospel to proclaim to those who live on the earth—to every nation, tribe, language and people. He said in a loud voice, 'Fear God and give him glory, because the hour of his judgment has come. Worship him who made the heavens, the earth, the sea and the springs of water.' – Revelation 14:6-7
As I get to know student ministry leaders in dozens of countries around the world, one of the most important topics we constantly keep at the forefront is the Gospel of Jesus and how we can communicate it effectively to young people. As the passage from Revelation above excites our imagination about the activity of God in the spiritual realm to spread the yeast of his Good News to every tribe, tongue, and culture, we need to keep reminding ourselves that evangelism is absolutely central to the mission of the church. As we explore the Parable of the Sower in Mark 4:1-9 in this post, I want to encourage you that no matter how hard you find it is to share the Gospel, or how discouraged you get, never give up on introducing people to Jesus. The central message of this parable is exactly that: NEVER NEVER NEVER STOP SOWING.
Leaders must be close enough to relate to others, but far enough ahead to motivate them. – John C. Maxwell
Recently, my wife, Becky and I took a much needed retreat to Northern California with some friends to talk about life, marriage, leadership, and parenting. I talk alot about the need for retreat… and it was time to practice what I preach.
As a parent, and a leader in youth ministry development, I see a real need for encouragement from God's Word on how to pursue God's design for the parent-child relationship. The Apostle Paul offers some simple but life-changing instruction in Colossians that is probably drawn from his understanding of Exodus 20:12 which is the a commandment directed specifically toward the parent-child relationship: God instructs children:
" 'Honor your father and your mother, that your days may be prolonged in the land which the Lord your God gives you."(Exodus 20:12 )
This is the one commandment that is coupled with a direct blessing. All of the commandments are equally important, yet for some reason God adds a special blessing and motivation for following this commandment. Why? I think it is probably because FAMILY is the foundation of society. If we get this wrong, society will erode at break-neck speed. If we get the Parent-Child relationship wrong, patterns will get established that could govern the rest of our lives… and effect all of those other institutes God has ordained.
Foreign Policy recently reported on some of the current statistics of Mormonism. In the article, The Mormon Missionary: The Things They Carried, they reported there are:
83,000 full-time missionaries of the Church of Jesus Christ of Latter-day Saints who serve in 405 missions around the world. The number of full-time missionaries has risen by some 40 percent since 2012, when the church lowered the minimum age for serving from 19 to 18 for men and from 21 to 19 for women. But conversions haven't kept pace: The church recorded just 3.4 baptisms per missionary in 2013, compared with 4.6 in 2012.
In my travels I can attest to seeing more Morm
on missionaries all over the globe. I remember being in Samoa and seeing Mormon church after Mormon church as I drove throughout the island. Most Mormons introduce themselves as "Christians" and talk about their goal as "introducing people to Jesus Christ." The problem is that, although their culture has many attractive attributes that display characteristics of Jesus Christ, their beliefs do not align with the teachings of the Bible. This can be very hard to know how to navigate in a conversation with a Mormon.
Probably the best book I've read on how to share the Gospel with Mormons is, I Love Mormons by David Rowe. Dr. Rowe has been a missionary to Mormons for a long time and offers keen insight. For Rowe, the proper starting point to Mormon evangelism is to approach it just as you would approach any other "culture".  The wrong approach is to start with the perspective that  Mormonism is a "cult." Although their beliefs do not align with Christianity, it is not effective to start out accusing them of being part of a cult. I highly recommend Rowe's book. Some say that Mormonism will soon be, if not already, considered a "World Religion." Followers of Jesus have a great opportunity in evangelism Mormons, and we need to prayerfully consider the urgency of missions to Mormons, as they are one of the more active "evangelists" of any other religion in the world.

Grudem and Asmus provide some thoughtful perspectives on how followers of Jesus Christ can actively engage in a compassion-filled ministry of social justice while going after the root causes rather than just the symptoms…
Have you have had what you thought was a really great idea that in the end went horribly wrong? I share a story of one of my personal examples in the link below to my recent sermon on conflict resolution… Joshua 22 is a profound story that shows how three tribes of Israel had what they thought was a "Great Idea" but because of lack of communication, a colossal conflict was started amongst the other 9 the tribes of Israel.
Conflict resolution is not just a skill for counselors. If we want good relationships in a sinful world, we all have to learn how to resolve conflict. I recently taught on conflict resolution and thought I'd pass the link for you to listen along.
What You Will Learn about Conflict Resolution Skills By Listening to this Sermon:
The incredible context behind an epic conflict that almost began a civil war among Israel (Joshua 22)
Joshua 22 gives us a formula for conflict resolution that lawyers and professional peace-makers still use today.
An easy memory tool called, "CHESS" that you can use to diffuse and resolve conflicts successfully

C: Who are the characters/people involved in the conflict?
H: Historical relationships (what is the history behind the relationships in the conflict?
E:  What is the flow of the Events to see where the problem arose?
S: Sides (There are always two side's of the story … if you want to be a peacemaker and relationship builder you need to realize there is always two sides to a story).
S: State the problem clearly.  Joshua clearly states the problem and resources to resolve the problem. He the relevant issues, what made the problem blow up, etc. Then Joshua explained what resources the people had to deal with the problem to resolve the conflict (they had the Law of Moses, and the authority of the priests to look into the matter). [1]

How, "Conflict + Resolution = Intimacy"
How the Church today can re-learn conflict resolution skills to advance the Gospel more effectively
Please pass this post along to a friend who might benefit from it. Thanks!
[1] The case-writing principles developed in this post were inspired by the following case-study tool for missiology:
7 Steps to Making a Case Study into a Learning Tool
Hardly anything lives on the mountaintop because the environment is too harsh for creatures to thrive. Life is lived in the valley, but times of perspective on the mountain are designed to carve landmarks of perspective into our memory, which can fuel new hope as we journey in the valleys below.
An individual has not started living until he can rise above the narrow confines of his individualistic concerns to the broader concerns of all humanity.  –Martin Luther King Jr.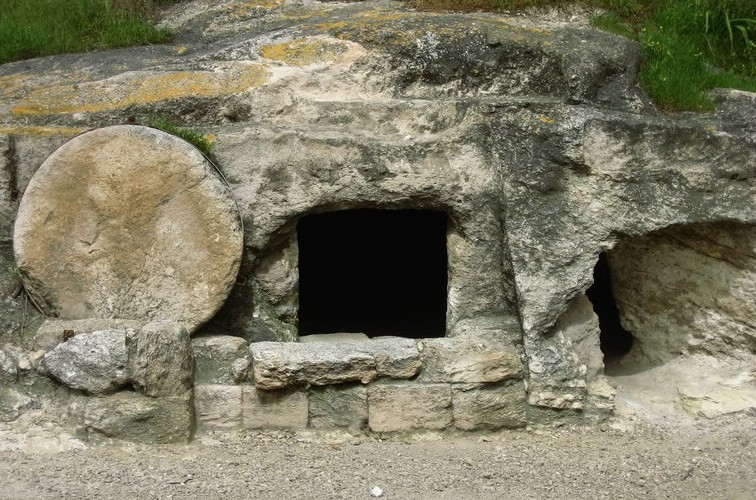 Joshua 7 is one of those chapters that is a bit perplexing until you read it through the lens of the Gospel.
The only way to properly read this story is to put ourselves into it. If we are honest, we can all relate with Achan. What he did. And the consequences he suffered.
We have to be careful to not distance ourselves too much from Achan. The temptations that seized Achan are common temptations to ALL of us. The pile of stones that were stacked on Achan should be piled on each of us too.
If we don't understand the depth of our sin, then we'll never understand grace either. The good news is that the story of Achan's tomb of stones is overshadowed by the epic story of the Empty tomb of Jesus.
To hear my sermon on "Achan's Sin, the Human Story", click here…